Along with Grasshopper, Rhinoceros is a comprehensive 3D modeling program for architecture, engineering, manufacturing and construction. Rhino 3D enhances the concept creation capability of a team while determining the form of the building while designing. Rhino is the most widely used program for freeform roofs, parametric facades, repetitive elements of a structure (such as panels, curtain wall elements), multifaceted shapes or complex structures. Rhino is one of the best computer aided design and modeling tools that offer a wide range of solutions for every stage of the entire process, from design to production.

"For the design, development and realization of the complex morphology of the pavilion, it was necessary to establish an information loop for the finite element analyzes and simulations, the model of the project and the computer aided numerical control tools. In this sense, there is a direct relationship between Form finding and Structural design." - Stuttgart University
Click to download the full version Rhino 7 trial license and use with without any limitation for 90 days..
Dynamic Design Tools
Rhino is one of the best tools for exploring and developing a wide variety of solutions. Rhino 3D combined with Grasshopper is an ideal program for creating dynamically related geometries such as NURBS surfaces, mesh and solid models. Grasshopper enables dynamic work, even the most complex geometries, to explore new design options. With Grasshopper 3D, you can explore new options that were previously impossible to design or manufacture;
Build parametric systems to explore design options.

See changes in real time.

Explore data manipulations by incorporating intelligent datasets into the design process.

Optimize form and topology with analysis tools.




Filter and structure information to include in the design.

Speed ​​up coordination by converting to/from a wide variety of file formats.
Explore the new options that algorithmic design can offer with Grasshopper..
Analysis and Simulation Tools
Rhinoceros and Grasshopper offer comprehensive analysis and simulation options, especially in the early stages of design, with their rich plugin ecosystem. You can use plugins or ready-made codes (scripts) to analyze the concept quickly even while it is still in the preliminary design stage. As the design progresses, you can export the geometry to run the more traditional analysis tools you already use, or make live connections between the analysis programs you use and Rhino and Grasshopper.
Region specific weather, environmental and energy analysis.

Daylight analysis of exterior and interior spaces.

Structural analysis compatible with many softwares.

Pedestrian and exit path analysis.

Space configuration options and scaling configurations.

3D View Analysis.
You can check out this page for some analytics plugins..
BIM and Documentation
Rhino can integrate into the BIM (Building Information Modeling) workflow with the help of various plugins. You can take advantage of all the features of Rhino to associate geometry and object data with BIM models. Plugins also support import and export with IFC file format to replace Rhino models with other AEC applications.
Rhino.Inside.Revit, brings the power of Rhino and Grasshopper into the Autodesk Revit® environment.
Direct and instant integration with ArchiCAD is provided through the Rhino-Archicad Toolset.
You can take advantage of VisualARQ BIM®'s capabilities to connect geometry and object data.
You can use many other plugins to import BIM objects directly into the workflow.

You can run other BIM applications with Grasshopper definitions.

You can manipulate the data to process BIM data between different tools.
You Explore Rhino.Inside.Revit features..
Visualization and Animation

Rhino is a great tool for making photorealistic renders and illustrations. Rhino works with many popular rendering and animation plugins. Rhino models can also work integrated with augmented reality and virtual reality applications.
Use of rendering tools such as V-Ray, Enscape with integrated plug-ins.
Enhanced OpenGL rendering for real-time rendering.
Multiple display and view options.
Plugins for popular augmented reality systems.
Output options compatible with many popular rendering programs.

Try Enscape for Real-time Rendering, Animation and Virtual Reality Applications..
Fabrication and Construction
Rhino and Grasshopper can be tightly integrated with any part of the manufacturing process, including robotics and digital manufacturing, 3D printing and rapid prototyping;
Output the correct geometry for production.
Export 2D Drawings with precision.
Prepare files for CNC cutting.
Use scaling tools to create design models and mockups.
Rationalize geometry for efficient production.
Use advanced robots for custom production.

See how Rhino 3D is used during the design and construction of the Morpheus Hotel..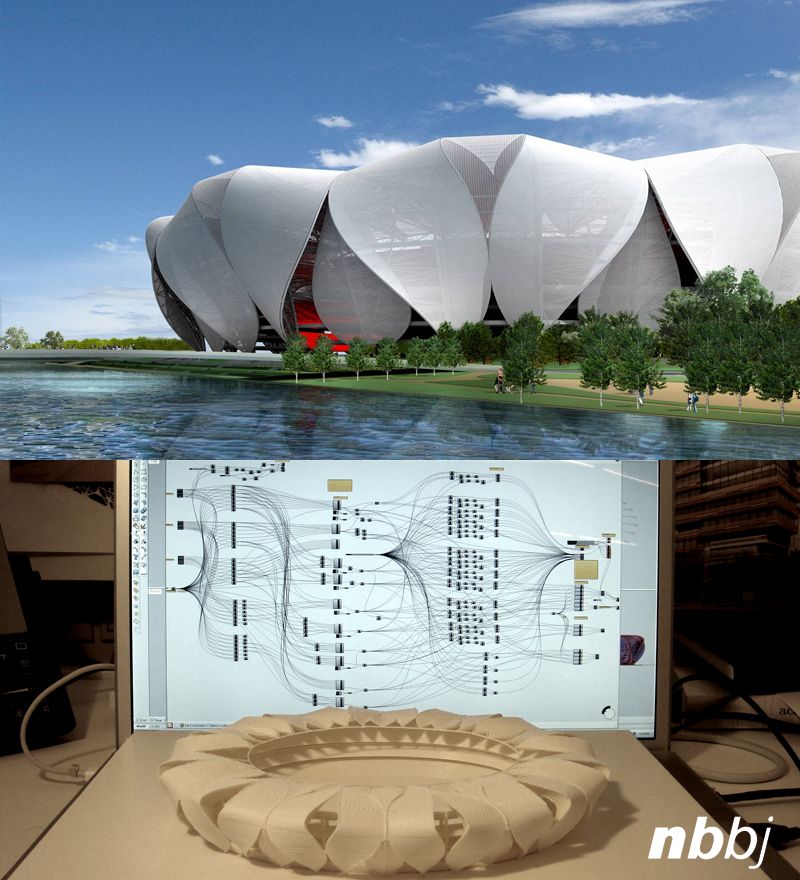 Hangzhou Sports Park, PRC. Architects: NBBJ and CCDI. View details of the parametric processes used to design and develop the stadium.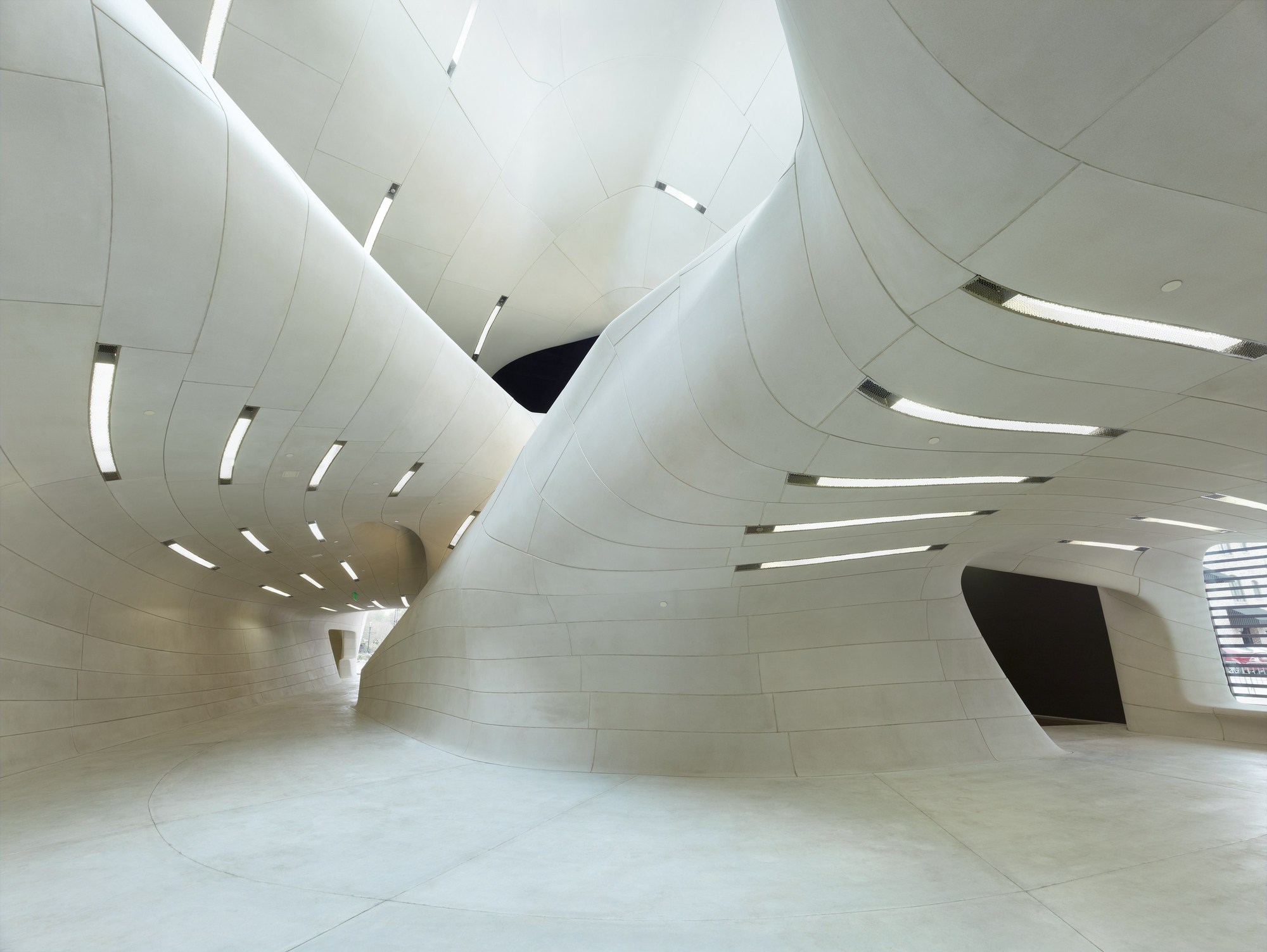 Louisiana State Museum and Sports Hall of Fame, Natchitoches Louisiana, LA. Trahan Architects, and Method Design and Case, Inc.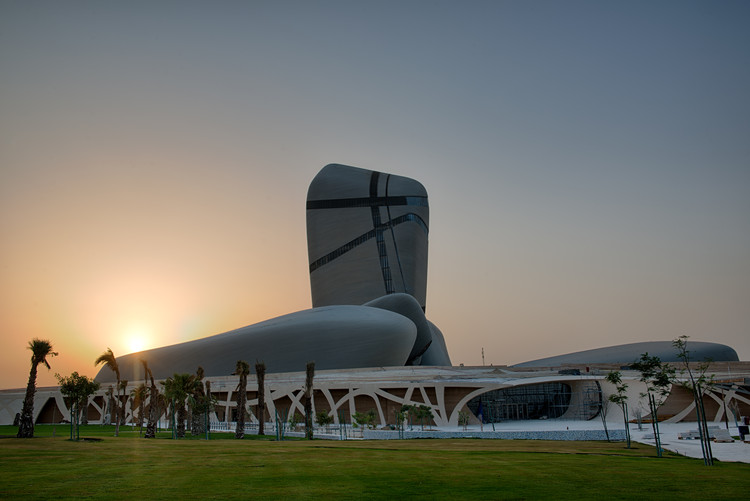 King Abdul-Aziz Tower (ITHRA) Dhahran, Saudi Arabia. Architect: Snøhetta, Case study on the computational tools used.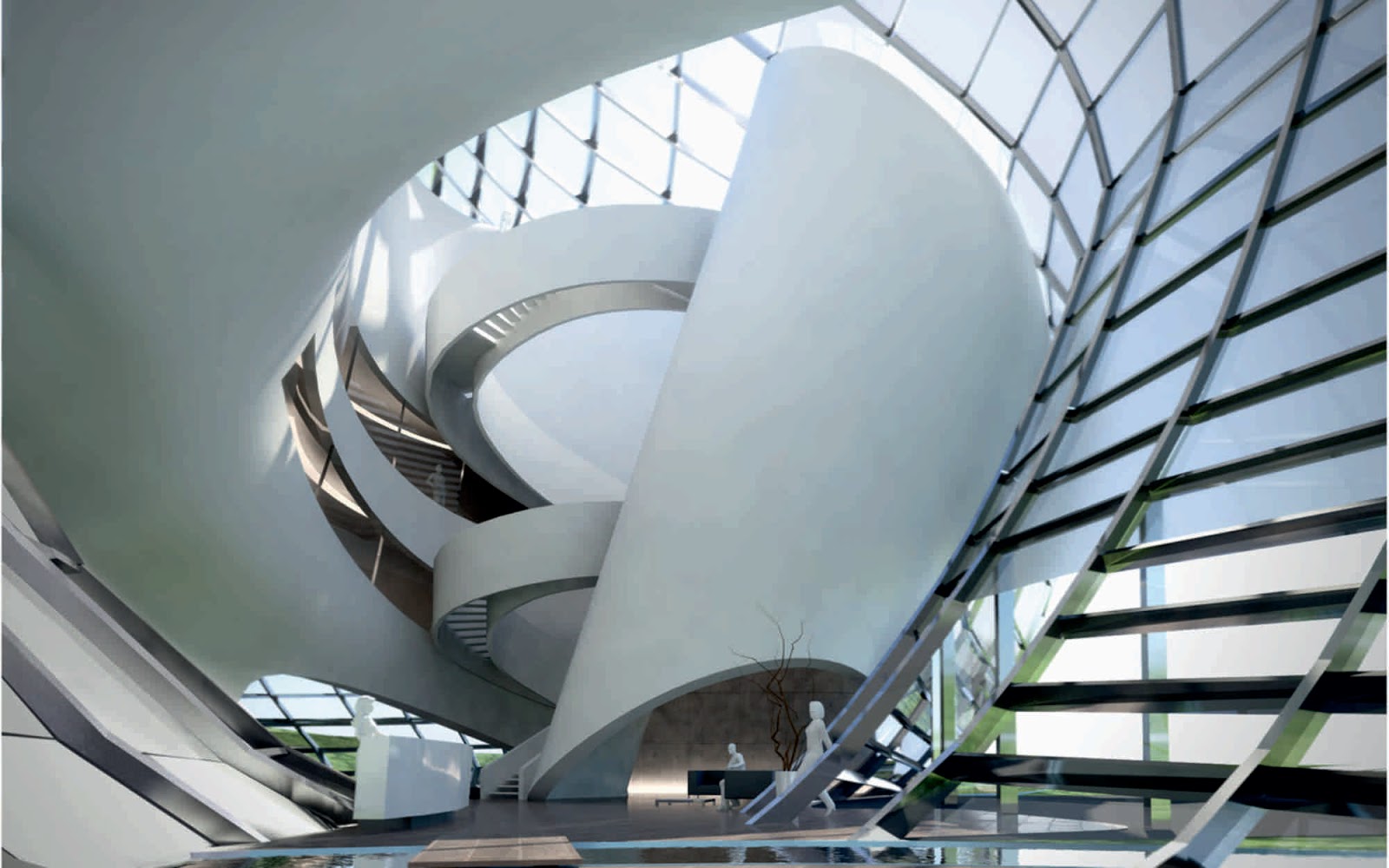 Düzce TEKNOPARK , Turkey. Architect: II Architects, Barış Çokcan and Sigrid Brell-Çokcan. Click for Project Details.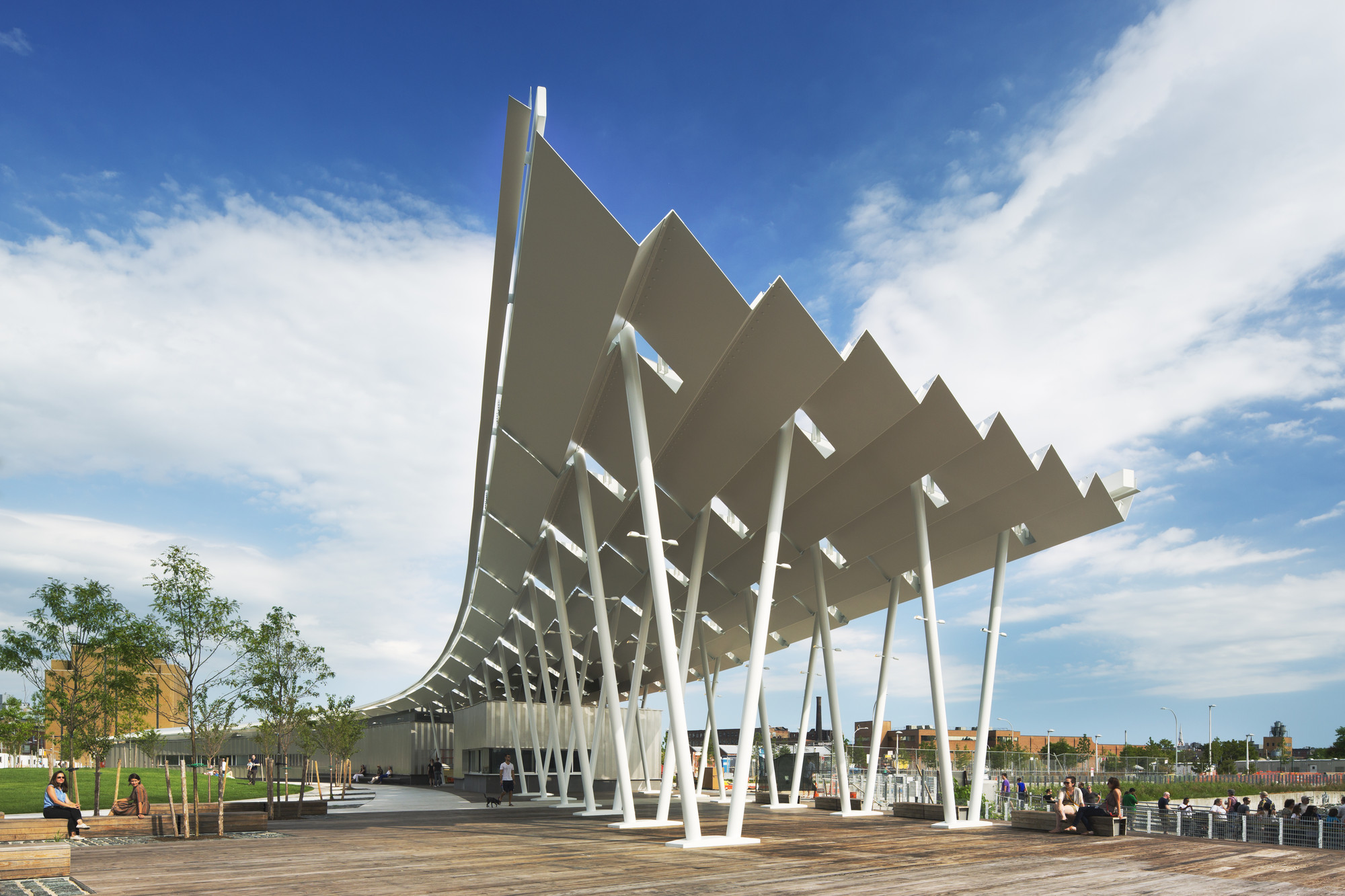 Hunters Point South Park Pavillion, New York. Architect: Weiss/Manfredi. Pavillion Parametric Setup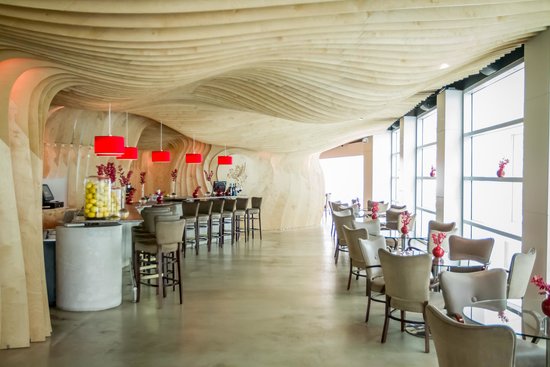 Perugino Restaurant, Hato Rey, Puerto Rico. El Laboratorio de Artes Binarios (LAB).